Salvatore Notaro
Sports Therapist
Salvatore is a fantastic sports and remedial therapist with amazing feedback for truly analyzing and working with his clients to make amazing differences in a very short time.
Since joining the team at DCS Salvatore's reputation has skyrocketed.
The feedback from clients has been incredible.
Every session he delivers with a client has resulted in massive improvement and change in movement, levels of pain and frustration and overall mood. The feedback has generally been one of surprise at just how thorough and focused Salvatore is in analyzing the issues they came in with and truly assessing what needs to be worked on to make an improvement.
If you are suffering from issues with movement, pain or are simply looking to keep yourself moving well and pain free, a session with Salvatore is highly recommended.
Salvatore Has Worked With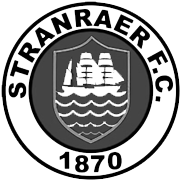 "I would fully recommend for anyone who has ongoing niggles or injuries or even if you don't. A holistic approach to diagnosis and treatment. A breath of fresh air compared to anyone else I have seen"
~Gillian Irvine