WHAT OTHERS SAY HAVE TO SAY…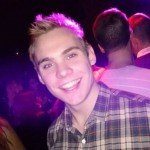 "This gym is awesome. Fantastic facility with everything you could possibly need and more. Everyone that works there are very approachable, knowledgeable and very much happy to help whether it be with lifting tekkers, nutritional advice, programming or whatever! One of the greatest positives about training at DCS is that Mark continually works to improve on the facility by kitting it out with a wide range of top class equipment- this is great as it allows you to include so much variation in your training. With prowlers, tractor tyres, battling ropes, slam balls, chains, and tons more interesting kit you'll never be bored or stuck for ideas. Taking out a membership here has massively benefited my training and development over the past ten months and I'd highly recommend checking this place out."
~Andy Gilliland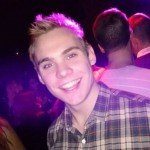 "This gym is awesome. Fantastic facility with everything you could possibly need and more. Everyone that works there are very approachable, knowledgeable and very much happy to help whether it be with lifting tekkers, nutritional advice, programming or whatever! One of the greatest positives about training at DCS is that Mark continually works to improve on the facility by kitting it out with a wide range of top class equipment- this is great as it allows you to include so much variation in your training. With prowlers, tractor tyres, battling ropes, slam balls, chains, and tons more interesting kit you'll never be bored or stuck for ideas. Taking out a membership here has massively benefited my training and development over the past ten months and I'd highly recommend checking this place out."
~Andy Gilliland
"A gym full of passionate and helpful people, committed to providing a first class service. This kind of atmosphere coupled with an excellent amount of high quality kit makes DCS a great place to train. I would highly recommend it."
~Andrew Berrie
"A gym full of passionate and helpful people, committed to providing a first class service. This kind of atmosphere coupled with an excellent amount of high quality kit makes DCS a great place to train. I would highly recommend it."
~Andrew Berrie
"Excellent venue with a unique community feel, plenty of opportunity to get advice from experienced staff who aren't trying to up-sell you into sessions with PT's, the prowler sprint is a must 🙂"
~Walter Fraser
"Excellent venue with a unique community feel, plenty of opportunity to get advice from experienced staff who aren't trying to up-sell you into sessions with PT's, the prowler sprint is a must 🙂"
~Walter Fraser
"An amazing gym with great equipment, plenty of space and on-hand expert advice from friendly and professional staff."
~Gary Chudleigh
"An amazing gym with great equipment, plenty of space and on-hand expert advice from friendly and professional staff."
~Gary Chudleigh
"For sport specific training this facility has everything you need. Mark and rest of the team were really helpful. Spent 2 hours doing my mobility stretching, footwork on the agility ladder, prowler, power cleans, and various other excises that helps with my sport. I look forward very much to come back to the gym with few of my team mates which I think with the space and equipment and expertise at the gym we can progress in our sport."
~Paul Stewart
"For sport specific training this facility has everything you need. Mark and rest of the team were really helpful. Spent 2 hours doing my mobility stretching, footwork on the agility ladder, prowler, power cleans, and various other excises that helps with my sport. I look forward very much to come back to the gym with few of my team mates which I think with the space and equipment and expertise at the gym we can progress in our sport."
~Paul Stewart
"Having spent some time at the gym I've found Mark's knowledge on his subject to be exceptional. In an industry that promotes histrionic fads Mark takes a practical and long-term approach to training with clear and concise reasoning for his decisions. There is such a great range of equipment and you won't have to wait for your next set since the number of people in the gym at any one time is limited for exactly this reason. This is a quality establishment with friendy, approachable staff and a music playlist that'll have you leaving your earphones at home. PS try the prowler shuttle challenge."
~Matthew Hance
"Having spent some time at the gym I've found Mark's knowledge on his subject to be exceptional. In an industry that promotes histrionic fads Mark takes a practical and long-term approach to training with clear and concise reasoning for his decisions. There is such a great range of equipment and you won't have to wait for your next set since the number of people in the gym at any one time is limited for exactly this reason. This is a quality establishment with friendy, approachable staff and a music playlist that'll have you leaving your earphones at home. PS try the prowler shuttle challenge."
~Matthew Hance
"Dynamic Core Studio is a fantastic independent gym. The facility is extremely well equipped and the music playlist is really well put together.The members have opportunity to learn from very knowledgeable and experienced owner Mark Tiffney. I would highly recommend this gym If you are serious about reaching your fitness goal."
~Piotr Jachym
"Dynamic Core Studio is a fantastic independent gym. The facility is extremely well equipped and the music playlist is really well put together.The members have opportunity to learn from very knowledgeable and experienced owner Mark Tiffney. I would highly recommend this gym If you are serious about reaching your fitness goal."
~Piotr Jachym
"A great place to be, friendly and as much as your working hard its not all hardwork its also fun….these guys know there stuff and make you feel like part of their DCS family. I would highly recommend anyone thinking of joining to do it as you won't regret it 🙂"
~Kirsty Gardiner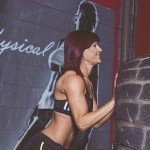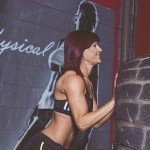 "A great place to be, friendly and as much as your working hard its not all hardwork its also fun….these guys know there stuff and make you feel like part of their DCS family. I would highly recommend anyone thinking of joining to do it as you won't regret it 🙂"
~Kirsty Gardiner
"After years of going to a conventional "social style" gym I joined DCS a few months ago after my trainer left to work there. I have since discovered a new way of training focusing on more weights and a different style of training. This is not just a gym its a fitness community full of knowledge and expertise on all areas or health/fitness and wellbeing. Having carried injuries through a back and knee op I never thought I would be able to train the way I do. I am fitter and stronger than I have ever been doing things I never thought I could do. This gym is a passion created to make each individual person train to be the best they can be. Once you discover this way of training you wont go back."
~Saba Haran
"After years of going to a conventional "social style" gym I joined DCS a few months ago after my trainer left to work there. I have since discovered a new way of training focusing on more weights and a different style of training. This is not just a gym its a fitness community full of knowledge and expertise on all areas or health/fitness and wellbeing. Having carried injuries through a back and knee op I never thought I would be able to train the way I do. I am fitter and stronger than I have ever been doing things I never thought I could do. This gym is a passion created to make each individual person train to be the best they can be. Once you discover this way of training you wont go back."
~Saba Haran
"Two words: eye opening. I've been using this gym for two months now, and I have to say it's the best weight training experience I've ever had. I go three times a week, and Mark (the owner/operator) has been very willing to observe and comment on my form and routine whenever I have asked. The gym itself is well equipped, with just about everything you could need for weight training, including some equipment I'd never seen before (the prowler, for instance). Also, right now the gym is very quiet – by using a booking system where a maximum of four groups will ever be in the place at any one time, I have never experienced a wait to use a piece of equipment. I tend to go in the mornings, which often means I have the entire place to myself. Dynamic Core Studios is basically the polar opposite of every other gym experience I have had, in all the right ways."
~Iain McGinness
"Two words: eye opening. I've been using this gym for two months now, and I have to say it's the best weight training experience I've ever had. I go three times a week, and Mark (the owner/operator) has been very willing to observe and comment on my form and routine whenever I have asked. The gym itself is well equipped, with just about everything you could need for weight training, including some equipment I'd never seen before (the prowler, for instance). Also, right now the gym is very quiet – by using a booking system where a maximum of four groups will ever be in the place at any one time, I have never experienced a wait to use a piece of equipment. I tend to go in the mornings, which often means I have the entire place to myself. Dynamic Core Studios is basically the polar opposite of every other gym experience I have had, in all the right ways."
~Iain McGinness
"Great gym for learning how to work out and eat properly! Friendly, welcoming environment for all abilities. Scheduling in your workouts means the place is never packed out. The equipment is top of the range and it's a pleasure to train there. I'd recommend it to anyone, especially those that say they don't like 'the gym'. This isn't a conventional set up like the pure gyms and council leisure centre gyms out there. They work with you as an individual to get the best results possible."
~Amy Menzies
"Great gym for learning how to work out and eat properly! Friendly, welcoming environment for all abilities. Scheduling in your workouts means the place is never packed out. The equipment is top of the range and it's a pleasure to train there. I'd recommend it to anyone, especially those that say they don't like 'the gym'. This isn't a conventional set up like the pure gyms and council leisure centre gyms out there. They work with you as an individual to get the best results possible."
~Amy Menzies
"Ive been to a few of your 'ten a penny' gyms. Where your faced with a gym tech who gives you a standard program and then forgets you even go there. Dynamic Core is what I would call 'one of a kind'. They use PT's! Yeah people who have actually studied for years in this profession……..and theyre not slow welcoming you into the DCS family. Your program is personal and so is the service. My physical form has changed so much more than it did elsewhere. I cant thank these people enough. I would thoroughly recommend Dynamic Core to anyone who is serious about making a change in their life regarding health or physical form. I can honestly say that anytime I go to workout, its always a pleasure never a chore. "
~Andrew Glasgow
"Ive been to a few of your 'ten a penny' gyms. Where your faced with a gym tech who gives you a standard program and then forgets you even go there. Dynamic Core is what I would call 'one of a kind'. They use PT's! Yeah people who have actually studied for years in this profession……..and theyre not slow welcoming you into the DCS family. Your program is personal and so is the service. My physical form has changed so much more than it did elsewhere. I cant thank these people enough. I would thoroughly recommend Dynamic Core to anyone who is serious about making a change in their life regarding health or physical form. I can honestly say that anytime I go to workout, its always a pleasure never a chore. "
~Andrew Glasgow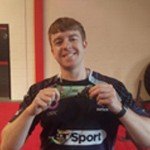 "I've been going to DCS since the end of 2015 and finally became a member last month.
The equipment is top notch and much more varied than your standard gym so you can always mix it up and change things about to avoid getting stuck in the same routine.
Due to the booking system it is never crowded and I've never had to wait to use anything or felt I didn't have enough room for what i wanted to do.
Staff are friendly and approachable, happy to chat, offer advice or leave you to get on with it as you like.
Overall it's a great gym and I look forward to seeing what results I can get here!"
~Kevin Thomas Montgomery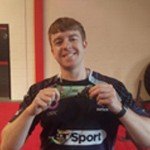 "I've been going to DCS since the end of 2015 and finally became a member last month.
The equipment is top notch and much more varied than your standard gym so you can always mix it up and change things about to avoid getting stuck in the same routine.
Due to the booking system it is never crowded and I've never had to wait to use anything or felt I didn't have enough room for what i wanted to do.
Staff are friendly and approachable, happy to chat, offer advice or leave you to get on with it as you like.
Overall it's a great gym and I look forward to seeing what results I can get here!"
~Kevin Thomas Montgomery
"Dynamic Core Studio's is unlike any other gym in the Glasgow area. I travel 45 mins each way to specifically use this gym. The equipment is excellent and unlike other gyms you can book a time slot to confirm so you will access to all weights, benches etc, so no queuing! As this is a professional results based gym, there was some equipment that I hadn't used before and it looked a little intimidating, however Mark is always on hand to provide advice. Given this gym and Mark are results driven (what ever you decide yours is) there are no fads or strange diets sold here – just results. If you take the advice given, you will achieve your goal. I also took some personal training sessions and gained results within three months that I never had in years with other personal trainers"
~Tracey Irvine
"Dynamic Core Studio's is unlike any other gym in the Glasgow area. I travel 45 mins each way to specifically use this gym. The equipment is excellent and unlike other gyms you can book a time slot to confirm so you will access to all weights, benches etc, so no queuing! As this is a professional results based gym, there was some equipment that I hadn't used before and it looked a little intimidating, however Mark is always on hand to provide advice. Given this gym and Mark are results driven (what ever you decide yours is) there are no fads or strange diets sold here – just results. If you take the advice given, you will achieve your goal. I also took some personal training sessions and gained results within three months that I never had in years with other personal trainers"
~Tracey Irvine
"Dynamic Core Solution gym has a great feel to it, brilliant equipment and some very knowledgeable staff. Love my visits and would recommend it to anyone looking to get fitter, faster and better"
~Siobhan Scott
"Dynamic Core Solution gym has a great feel to it, brilliant equipment and some very knowledgeable staff. Love my visits and would recommend it to anyone looking to get fitter, faster and better"
~Siobhan Scott
"Just had a great session at dynamic core studio very knowledgeable staff, excellent facilities definitely going back."
~Scott McCallum
"Just had a great session at dynamic core studio very knowledgeable staff, excellent facilities definitely going back."
~Scott McCallum
"These guys really know what they're doing! Well they would they're PT's, not gym techs :-) and the gym is top notch! Ive seen a big improvement in my fitness levels and strength. Im convinced, after going to other so called 'gyms', that Dynamic Core Solutions is the real deal. Whatever your goals, personal or professional, you can achieve them here 🙂"
~Andy Glasgow
"These guys really know what they're doing! Well they would they're PT's, not gym techs :-) and the gym is top notch! Ive seen a big improvement in my fitness levels and strength. Im convinced, after going to other so called 'gyms', that Dynamic Core Solutions is the real deal. Whatever your goals, personal or professional, you can achieve them here 🙂"
~Andy Glasgow
"Great Place to train, fantastic range of equipment and the service from the staff is impeccable. If you want to to e looked after go here"
~Luke Hughes
"Great Place to train, fantastic range of equipment and the service from the staff is impeccable. If you want to to e looked after go here"
~Luke Hughes
…about the Studio Sessions
"I'm not too fussed about my weight but my general body size was an issue, but that was before joining DCS. I've gone from XXL shirts and jumpers down to L, I've shrunk down from size 40 trousers to size 36 (and then back to 38 because the legs are too small), I've never been small, the last time I wore something that was a medium I was about 17 so I'm back to what I consider a normal size and I'll be focusing on keeping that the case for the future."
~Walter Fraser
"I'm not too fussed about my weight but my general body size was an issue, but that was before joining DCS. I've gone from XXL shirts and jumpers down to L, I've shrunk down from size 40 trousers to size 36 (and then back to 38 because the legs are too small), I've never been small, the last time I wore something that was a medium I was about 17 so I'm back to what I consider a normal size and I'll be focusing on keeping that the case for the future."
~Walter Fraser
"I have been going to Marks Bootcamp classes for only 4 months but I have noticed a huge difference in my body and fitness. My gut is disappearing and people are complimenting me on my new improved shape. It's hard work, but Mark keeps pushing you to complete the exercises. I was always a bit wary of these things in the past, but I am so glad I took that first step and joined the Bootcamp classes. I feel great! Many thanks to Mark in helping me get this far and I am looking forward to continued improvements!"
~David Cherry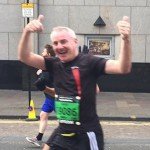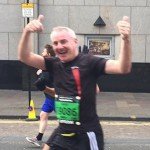 "I have been going to Marks Bootcamp classes for only 4 months but I have noticed a huge difference in my body and fitness. My gut is disappearing and people are complimenting me on my new improved shape. It's hard work, but Mark keeps pushing you to complete the exercises. I was always a bit wary of these things in the past, but I am so glad I took that first step and joined the Bootcamp classes. I feel great! Many thanks to Mark in helping me get this far and I am looking forward to continued improvements!"
~David Cherry
"What a fitness wake up call – this is the best way to kick start 2012"
~Samantha Baird
"What a fitness wake up call – this is the best way to kick start 2012"
~Samantha Baird
…about Personal Training & Coaching
"I have discovered my strengths and weaknesses, and feel I have slowly improved on both. Knowing I am being healthy and taking care of myself makes me realise why it is worth it,  I now have new goals set for my future. Can't thank you enough, Mark!"
~Rhea Forsyth
"I'm really happy with the results. I was happy even before seeing the figures as I could feel and see the difference myself."
~Mark Bell
"I have gained 7.3lbs of pure muscle in about a month and a half … this guy is phenomenal! I am truly a lucky guy to have met coach Mark. He is one of the most trusting, trustworthy, knowledgeable, hard working and caring people I have met. He is straightforward and tells the truth as it is – thanks to him I have made some astonishing muscle gains these past few weeks…
Coach, has me on an awesome diet and workout plan – he always takes the time to explain everything to me no matter how busy he is! Oh and believe it or not, he has me eating fruits – WHAT!! lol – hey, but it is working. Every one I know is asking me about my growth and complementing me 🙂
I just wanted to update everyone on my progress and give coach Mark from dynamic core solutions a BIG SHOUT OUT and THANKS! I love coach and would highly recommend him to anyone who wants to see results – no shortcuts, no gimmicks."
~Jeremy
"Having abs and fitting in smaller clothes is almost a side effect. The real prize is the health benefits. I read yesterday that change happens when the fear of staying the same outweighs the fear of change. For me, this was so true. Huge thankyou to Mark Tiffney, owner of Dynamic core studios and trainer extraordinaire"
~Barbara
"I absolutely love having the knowledge and ability to eat and train like I do. I see every females surrounding me on juice diets and spending an hour on a treadmill and feel lucky that I have that knowledge. I learned everything I ever needed to at DCS. I know for a fact I'd have never got into fitness or been comfortable in a gym if it wasn't for training with you. 
It gave me an insight into another way of life and gave me so much confidence in myself"
~Kirsty Marshall
"I got married last year and went in search of my perfect wedding dress. After weeks of looking around I found my dream dress. A beautiful unique one-of-a-kind dress, problem was, it was a size 6. And I was a size 10! The dress could only be altered to give me an extra inch, so I had to lose the rest of the size or I could not fit into my dream dress.
Working with Mark over the 9 weeks I was able to fit into the dress with a little space to spare. Not only that, but it felt so much better going on my honeymoon feeling good about going out in a bikini.
Since then, I've also started running a bit more. I was never interested before, but my work did a charity 5km run at the start of the year and I enjoyed training for it. I then set myself a goal of running a half marathon 16 weeks later. Mark altered my programme  to suit and I completed it 3 weeks ago. I'm now signed up for another one in 2 months and intend to do a full marathon next year. I've never found exercising enjoyable before, but once I started to see the results and improvements I got much more motivated. I would recommend Mark & Dynamic Core Solutions to anyone"
~Ilze
"The arm workout also went better than expected in the sense that I was dreading it and I thought I wouldn't be able to complete it – I did though and can still feel them today, I don't know if I am mad but they seem bigger already after 1 workout? …I can see a difference in my body already, although the fat seems slow to come off my middle… (the moobs are going!) and my lower legs are starting to look more defined with a bit of vein visible.
The chocolate craving is pretty much gone.
I feel better fitter and stronger already and I can see a bit of a visible difference"
~Ben Lewis
"I am amazed at the improvements in both my body shape and weight since having Mark as a personal trainer. He works very hard at keeping you in-line and motivated which is exactly what I need! I feel fitter and healthier now than I have in a long, long time. Thanks Mark!"
~Tom Patterson
"A friend went to Mark and in a short time the difference in his body was amazing. On that basis I joined December 2009. In the ten weeks that I have been attending, I have dropped a dress size and have a body that is more toned than at any time in the last ten years."
~Lynne McCallum
"Dynamic Core Studio's is unlike any other gym in the Glasgow area. I travel 45 mins each way to specifically use this gym. The equipment is excellent and unlike other gyms you can book a time slot to confirm so you will access to all weights, benches etc, so no queuing! As this is a professional results based gym, there was some equipment that I hadn't used before and it looked a little intimidating, however Mark is always on hand to provide advice. Given this gym and Mark are results driven (what ever you decide yours is) there are no fads or strange diets sold here – just results. If you take the advice given, you will achieve your goal. I also took some personal training sessions and gained results within three months that I never had in years with other personal trainers"
~Tracey Irvine
"Dear Mark,
I wanted to take a few minutes to thank you and tell you how much I appreciate all the help you have given me in the past year. Your insights are invaluable, and I always look forward to hearing your input on an issue I'm struggling with because I know you will open my eyes to a much bigger picture than I'm able to see for myself…
…you truly are a blessing in my life. Thank you."
~Tanya Ziegler
"Mark is truly and example of all that can be achieved through focus and determination."
~Bal Ram
"Thanks very much for your help Mark, considering you have paying clients, it is very generous of you to share your suggestions."
~Michelle
"…all in all it is like a total revolution is our house which is fantastic as I just know we are all thinking about being healthy a lot more. Even my 3 year old little girl likes to copy us stretching etc at home, it's great though as I think growing up in a fit environment will naturally make her be more likely to look after herself as she gets older too.
I have to thank you yet again as over the last few years I have never been able to really stick at the whole training/weight loss thing mainly because my approach was random and ill-advised meaning little to no progress, frustration and "what's the point" thinking settling in. Personally I am delighted as I don't think I have been this 'in shape' for 10 years or more, but even better than that is seeing the change in the family attitude to being healthy – so massive thanks for your help, I really couldn't have done it without you!!! Another great thing (and sorry for not believing before when you said it was possible!!!) I really believe now that I can have the body I want if I keep working at it – being vein for a moment Daniel Craig in Casino Royale is a bit of a target. Long way still to go I know, but I think the hardest bit is done in terms of proving to myself that I can make a big difference, the hard work in the gym and discipline with the food is actually a lot easier than changing your beliefs about yourself
The only downside really is that none of my big baggy clothes fit anymore… I look like some sort of child in adults clothes half the time ;-)"
~Ben Lewis
…about PT Student Mentoring
"Just booked on to level 2&3 PT course 2 weeks ago and loving it already. The tutors are really supportive and the facilities have a wide range of equipment and great space also.The support I have gotten from mark from the start has been 10/10"
~Stacey McQuillan
"I love this gym!! I am currently doing my Reps 3 with Mark Tiffany he is a fantastic Coach/Instructor as he has a wealth of knowledge and experience as this shines through his teaching!!
Mark always makes time for you and has a natural quality where he can put you at ease in that you can be yourself!
After every visit I always feel so inspired and great about myself. He really is showing people the way in this Industry! Thank you Mark. I'm so lucky to have you as my mentor!
The gym has a great vibe always great music on, and with the choice of equipment to play with for your work out it is fantastic!…. you don't see this in your standard gyms!"
~Pauline Diack
"Having spent some time at the gym I've found Mark's knowledge on his subject to be exceptional. In an industry that promotes histrionic fads Mark takes a practical and long-term approach to training with clear and concise reasoning for his decisions. There is such a great range of equipment and you won't have to wait for your next set since the number of people in the gym at any one time is limited for exactly this reason. This is a quality establishment with friendy, approachable staff and a music playlist that'll have you leaving your earphones at home. PS try the prowler shuttle challenge."
~Matthew Hance
"Dynamic Core Studio is a fantastic independent gym. The facility is extremely well equipped and the music playlist is really well put together.The members have opportunity to learn from very knowledgeable and experienced owner Mark Tiffney. I would highly recommend this gym If you are serious about reaching your fitness goal."
~Piotr Jachym
"Just done my l3 here didn't no what to expect but what an amazing gym everything u need here for the best workout, an amazing gym and Mark the coach is exceptional from knowledge to guidance what a guy I will defo be back can't speak highly enough of this place,
massive thanks Mark X"
~Deb Young
…about Sports Therapy Sessions
"Thanks again for your time. Greatly appreciate it. Back felt much better in training this morning!"
~Andrew Berrie
"Booked an hour session with Callum for a full body deep tissue massage to aid recovery after training. I was a wee bit late but he was very understanding. The session its self was brutal because my muscles were quite bad but he did an excellent job and I'm feeling great now."
~Mackenzie
"I have seen Kevin three times since he has joined DCS and would thoroughly recommend anyone with an niggle or injury to pay him a visit. I am back running after several weeks off with a running injury."
~Gillian
…about Dynamic Cleanse & Sustenance
"So I'm a week in to the 4 week programme and after 2 days of splitting headaches I feel amazing! I've eaten loads and beginning to understand my eating patterns and how it affects my day, now I'm not snacking on chocolate or other sugary stuff my moods are consistent and my focus is back – oh and I'm seeing changes in my body already along with the training I'm doing- soooo excited to see the changes over the coming weeks : )"
~Leigh Craig
"Today, I went to Gap to get new jeans. I tried on my usual size – a 28 – and they felt a bit big. I asked for the 26, heavily doubting that I'd fit into them.
I did. It has been seven years since I fit into a 26.
OOOFT!"
~Lindsey Millensby
"Four weeks complete! So what are the benefits? For me, big difference in energy levels, still tired when busy but not sluggish at all! I know this isn't about weighing yourself and that's not the best way to measure loss, but I have shifted ten pounds and that ties in with feeling clothes that were way too tight beginning to fit comfortable. Hair and skin defo feel better for it! I don't see this as the end of the journey at all, I'm gonna stick with the principles and up my game at the gym. Bring realistic, I'm easing off a wee bit today, but I'm stocked up in fruit and vegetables and proteins to keep going! The benefits are too good to throw away!"
~Karen Tiffney
"I have completed my 4 week detox and thinking my body hadn't changed much i retook my measurements……..and have lost a total of 7.2 inches!
I hadn't been weighed since the start of May but until the beginning of the detox i suspect i had probably put on some weight, which means if the scales in Boots are accurate (which i'm not entirely sure about as my height has been different every time) then i have lost at least 7lbs and 3.6% body fat.
On top of these losses, i think perhaps the biggest achievement for me was discovering that i can actually stick to something and am capable of going more than 1 day without chocolate/biscuits etc. I am finding it hard to believe that this is me! I still have quite a long way to go but am managing to stay motivated and am, surprisingly, not going to go straight back to my old ways. I will still incorporate a lot of the detox ideas into my diet and now feel able to monitor and make positive choices for my diet and exercise."
~Anne Millar